SALMON Tapestry Memory Care
Our memory care neighborhoods are a secured section of our communities, specifically designed to maximize our residents' safety and ease of living.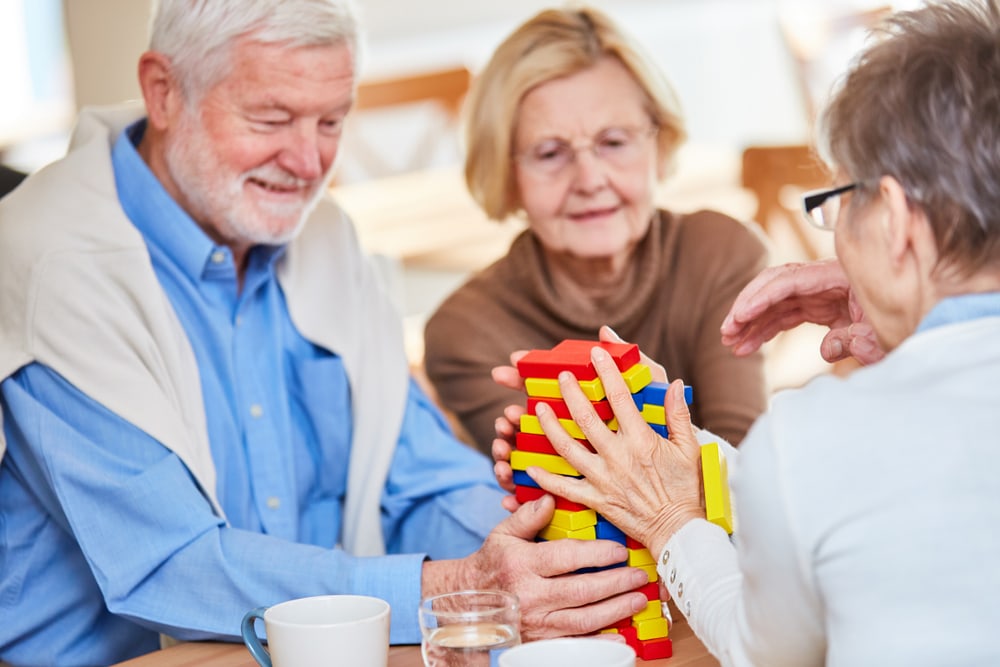 Attentive, Compassionate Memory Care in MetroWest and Central Massachusetts
SALMON Tapestry Memory Care at Whitney Place
We know helping a loved one with Alzheimer's disease or other forms of dementia can be emotional and overwhelming. That's why our expert staff works closely with you and your family to understand how we can make your loved one as comfortable as possible with the reassurance that comes with order and familiarity.

We created the SALMON Tapestry Memory Care program with the goal of creating a daily routine for our residents that is easily to follow, offering a sense of pride, purpose and satisfaction every day.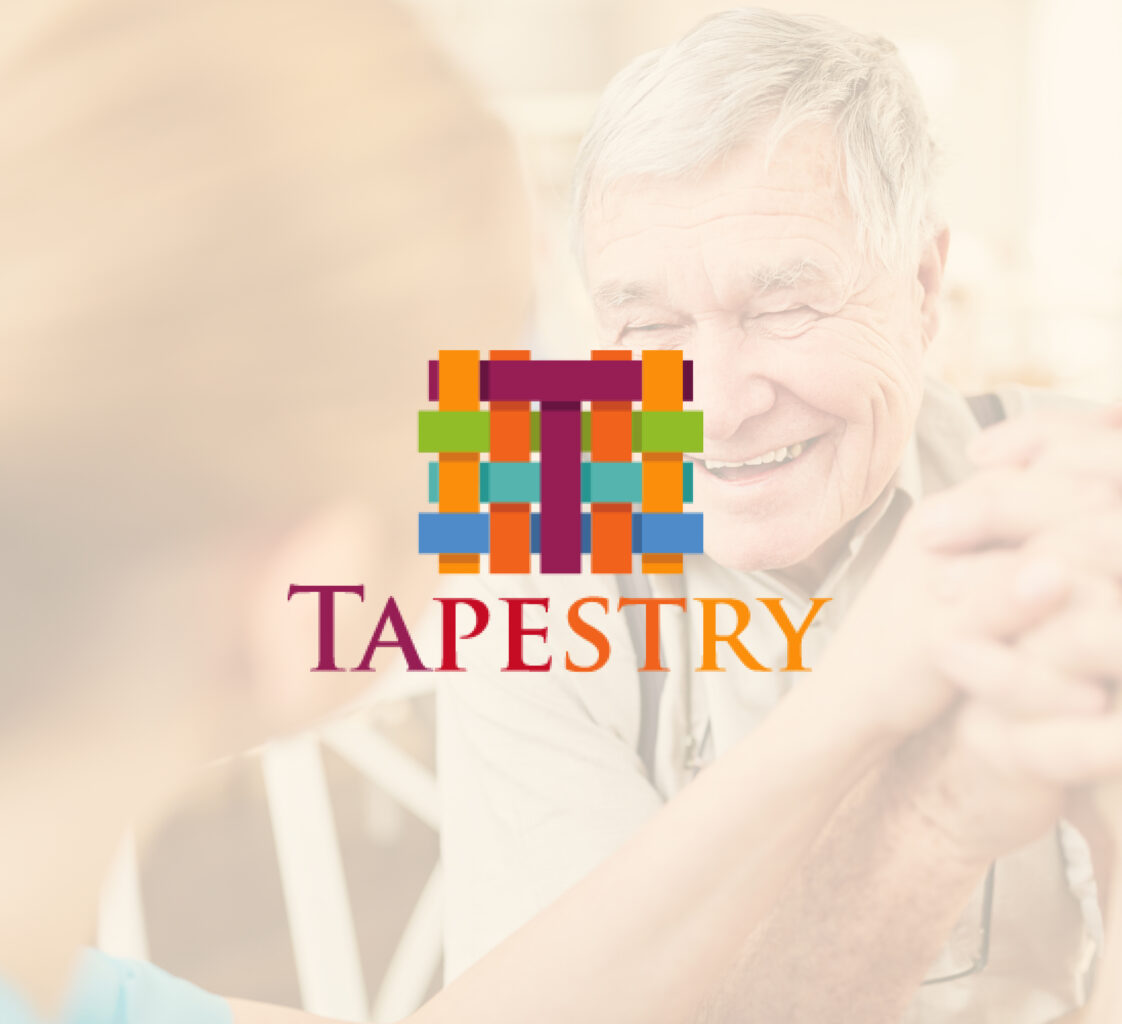 We have partnered with leading experts in the industry to implement state-of-the-art technology for those with memory impairments, including:
• Use of color in public spaces and rooms for wayfinding purposes
• Circadian lighting to aid in creating healthy sleep habits
• Weekly housekeeping service
• Music therapy sessions and art activities
• Specially designated rooms to add routine and structure and reduce confusion
• Gym, group classes and personal training
Helping a Loved One With Dementia or Alzheimer's Disease
Being a careprovider often means finding a safe, caring community where your loved one can have a happy and fulfilling life.

SALMON's Tapestry Memory Care program at our Whitney Place assisted living communities provides the specialized support and attention our residents need. The routines, practices and activities filling each day are delivered by a remarkable senior care team.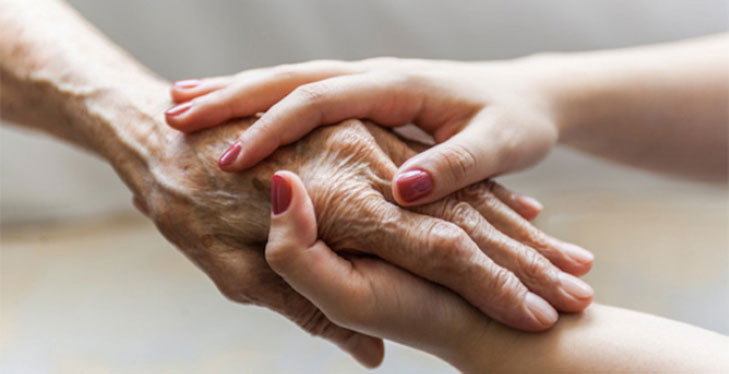 Entrusting your loved one to Tapestry Memory Care at Whitney Place means they will have access to:
• Delicious meals and snacks
• Laundry and housekeeping
• Health and wellness assessments
• Daily social and recreational activities
• Intergenerational programs
• Daily bathing and grooming assistance
Diagnosis: Alzheimer's Disease or Dementia
A guide to living well, memory care & more
Download Now
A Unique Approach to Memory Care
SALMON's Tapestry program goes far beyond "best practices". We use proven approaches, continuous improvement and effective innovation in memory care.
By providing a simplified, familiar environment at Whitney Place, we minimize mood swings and reduce stress, which can contribute to memory loss. For example, we fill our residents' days with daily patterns to provide reassurance and recognition within our assisted living community.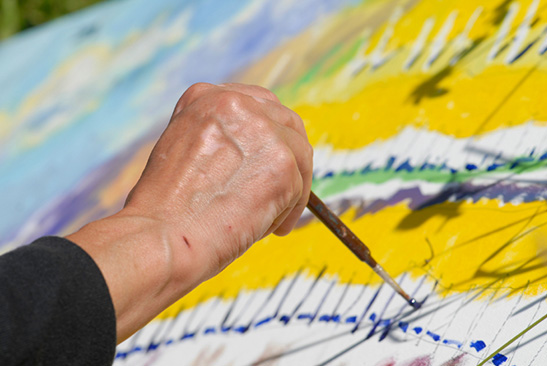 The six vital aspects of a person's well-being are woven throughout all we do:
Innovative Practices in Memory Care
SALMON residents in our Tapestry memory care program want to enjoy the day and feel successful. They benefit from a sense of order, familiarity and comfort supported by our therapeutic design. From focused to low-key activities, based on time of day, our dynamic daily programming at Whitney Place provides structure and engagement while allowing for flexibility and personalization.
Parallel programming during group activities, for example, allows us to meet the specific needs, interests and abilities of our Tapestry residents in SALMON's assisted living communities. In this way, we account for individual differences, so that all are welcomed and fulfilled.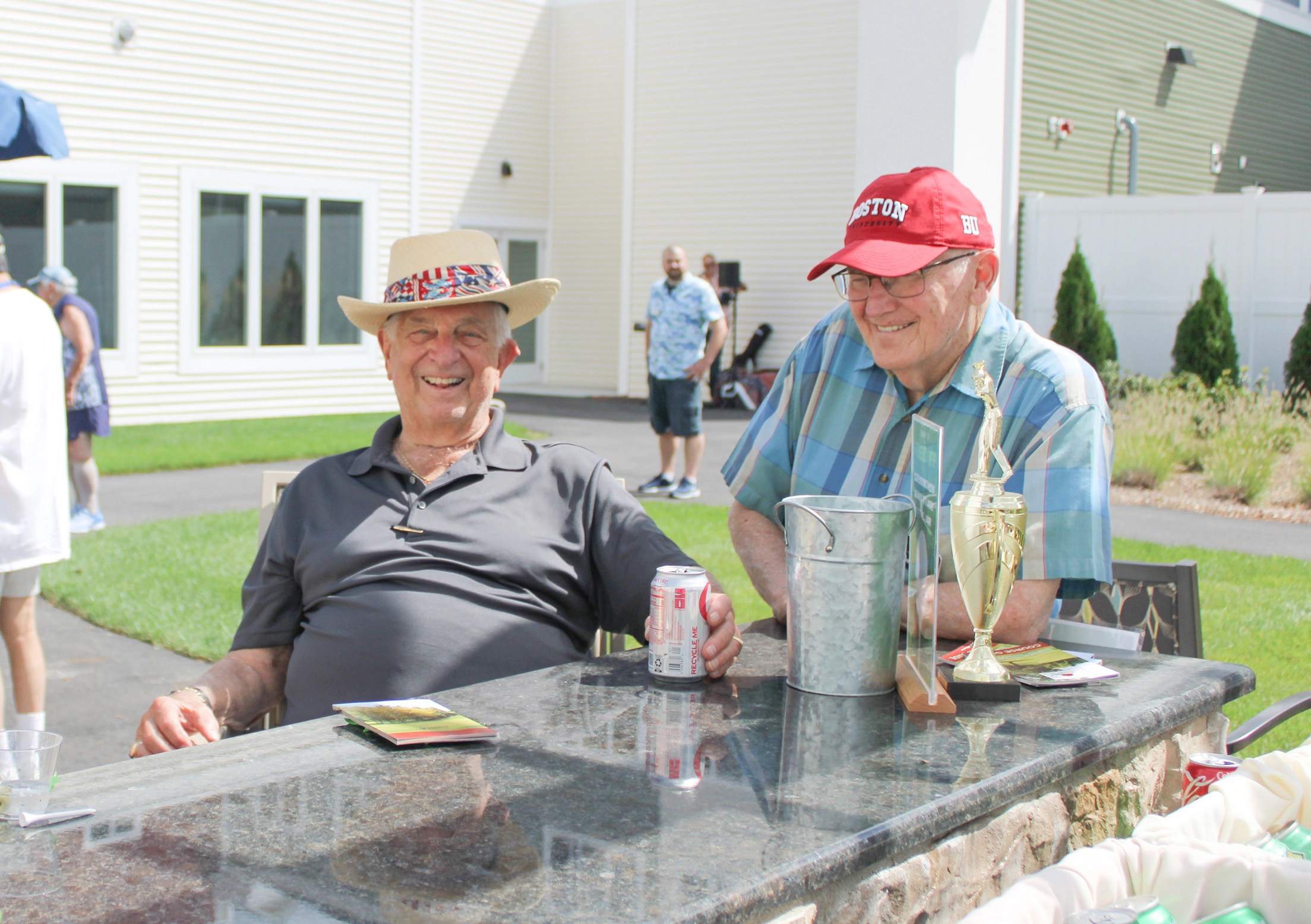 Expert Memory Care Staff
The skilled, respectful and compassionate staff of Whitney Place's Tapestry memory care program receive ongoing training far beyond required minimums. We provide robust clinical oversight of physical and occupational therapy, as well as dietary, dementia and medical care for seniors.
SALMON's Tapestry team puts into action what current research has found to be effective. They connect with residents in memory care using the best techniques for communicating with people in different stages of dementia and know how and when to step in to engage each individual. We encourage our staff to build trust and establish predictability by developing close relationships with their residents.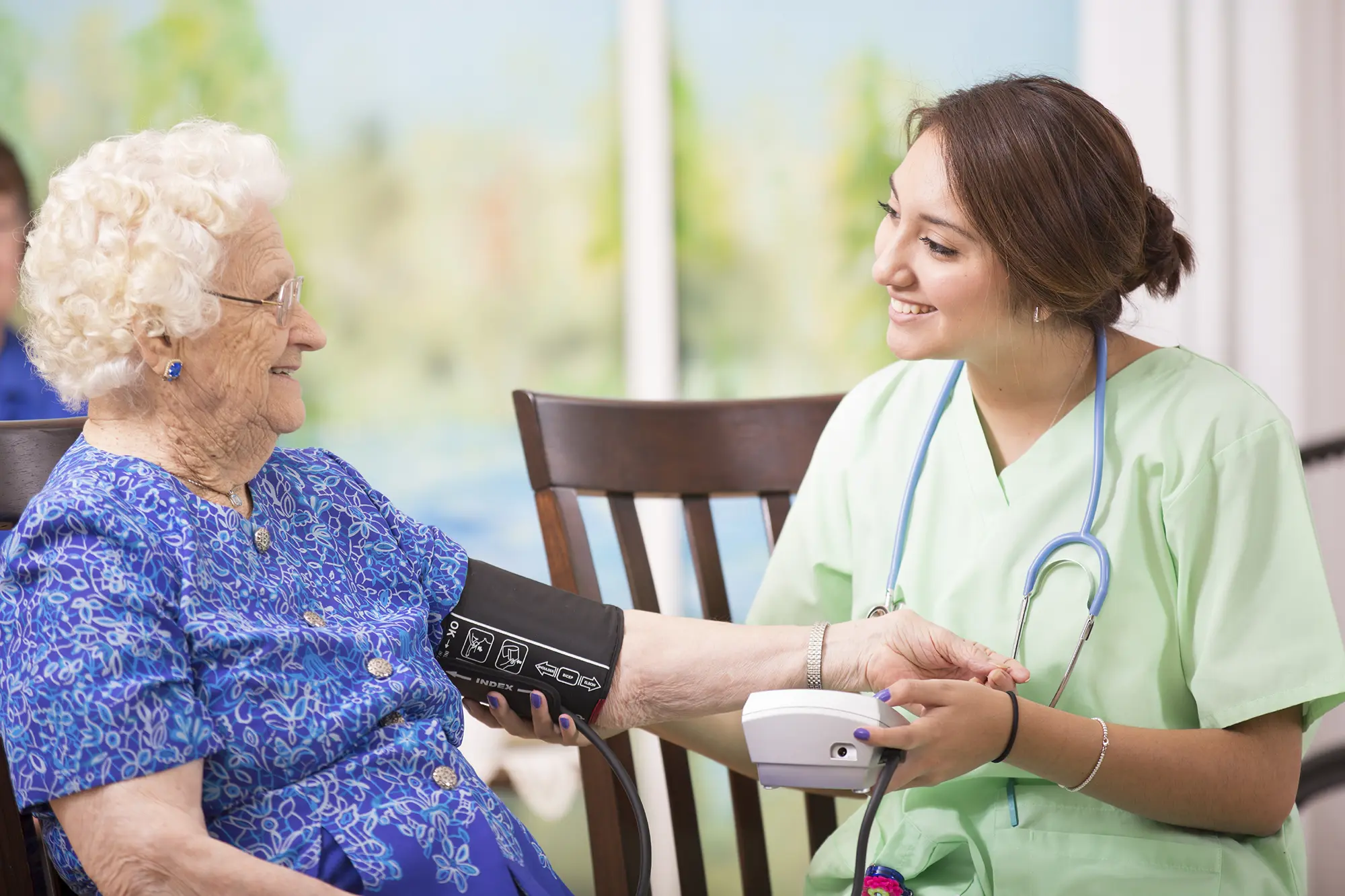 Specialized Setting
With a deep understanding of the challenges of living with Alzheimer's disease and other forms of dementia, we've designed our Tapestry neighborhood to be accessible, comfortable and familiar. From the layout of apartments and common areas to the materials, colors and furnishings to the security measures, everything is thoughtfully chosen with our residents' needs in mind.
Our memory care residences feature personal belongings and enhancements that foster safety and autonomy. Leisure areas feature nostalgic elements for reliving memories, which can be a great source of comfort. And residents can both dine and help with tasks around the preparing of meals, as they may have done for many years before experiencing memory loss.
Tips in Home Design for Seniors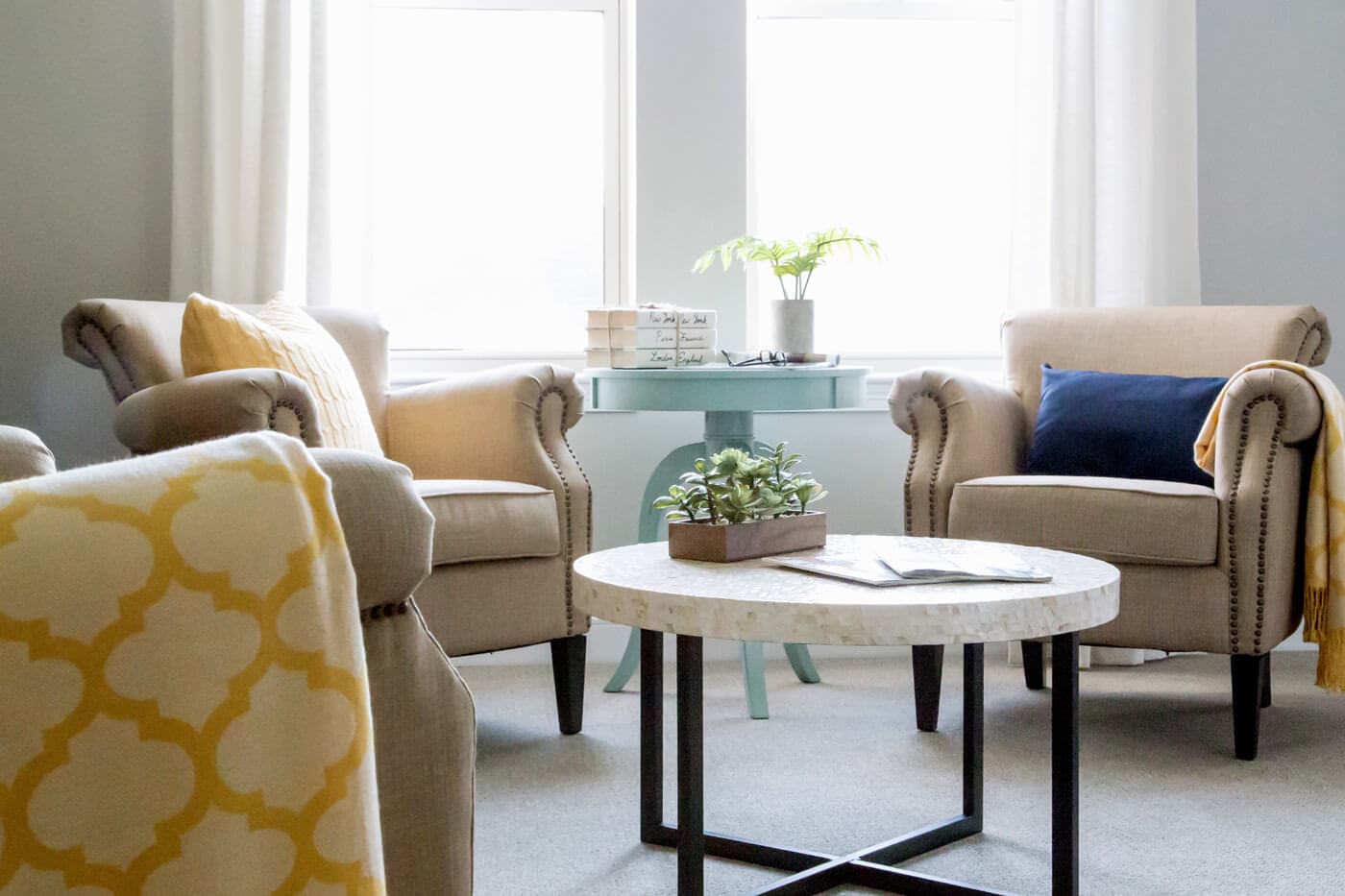 Find the Right Senior Living Community for Your Loved One
You'll find SALMON senior living communities across MetroWest and Central Massachusetts — and each one offers something special.
Explore Our Communities