Center for Early Education at Natick
Children and adults learn and grow together as they interact and engage in intergenerational programming at our Center for Early Education at Natick.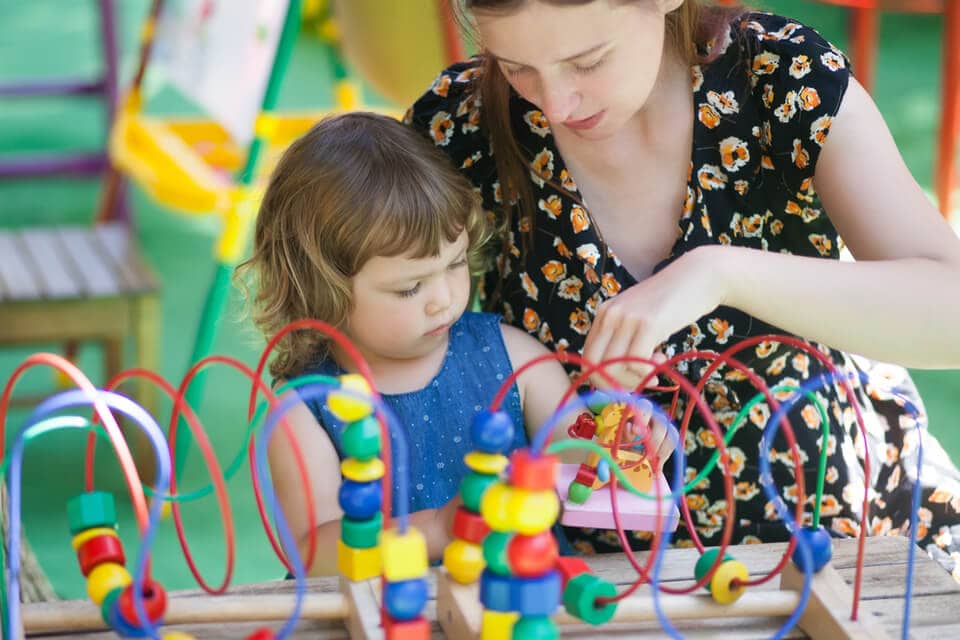 Engaging Child Care for Infants Through Pre-K in MetroWest Massachusetts
Learning through creative play and intergenerational programming.
SALMON at Natick's Center for Early Education
You want your child to grow, learn and thrive. Their development as a well-adjusted individual depends upon the early years of their life.

The SALMON Center for Early Education at Natick provides a healthy, loving environment in which every child receives the appropriate nurturing, guidance and stimulation to reach their fullest potential.
SALMON Center for Early Education at Natick
Three Vision Drive
Natick, MA 01760
(508) 651-9306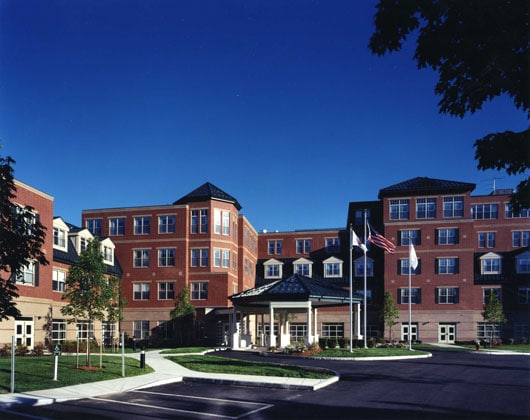 Our Philosophy
Evidence supports our belief that social and emotional readiness is crucial to a successful kindergarten transition, early social success and later accomplishments. To support that, we:
• Foster social and emotional development in a nurturing environment that includes attention to your child's safety and security.
• Allow children to be active participants in a setting that builds a sense of security and confidence.
• Provide youngsters with activities designed to promote learning as they touch, manipulate and experiment with things and interact with people.
• Provide healthy meals and snacks.
• Manage, monitor and administer medication.
• Offer housekeeping, linen and laundry services.
• Offer physical, occupational and speech language therapies as needed, at an additional charge.
• Lead social and recreational activities.
We welcome and respect all children and their families, regardless of race, religion, cultural heritage, political beliefs, national origin, disability, marital status or sexual orientation.
Meet the Team
Our warm and friendly team is ready to share our comprehensive program of fun and learning designed for your child to thrive.
Nick Baker, MHA, LNHA

Executive Director

I'm grateful to have spent many years working in health and retirement communities in a variety of positions, including resident engagement, administration and now leadership. I have a passion for working with seniors and feel fortunate to know the residents, families and staff members of this great community.

Shirley Sherman

Director, SALMON Center for Early Education at Natick

It is a privilege to partner with parents in ensuring a nurturing environment for their child's early education, with appropriate attention to their safety and security. Relationships between educators and parents, sharing information through two-way communication, sharing decision-making, acknowledging and respecting diversity and creating networks of support are the key components of this important partnership.
Speak to the Sales Team
Attend a free community event, schedule a private tour or learn more about SALMON senior living communities.
Contact Us
For Children 4 Weeks Old Through 15 Months
As parents, you work hard to provide the best care for your infant. At SALMON Center for Early Education at Natick, we have a conversation with you to understand your parenting approach and provide a consistency between our care and your care.
You receive a daily report of your baby's day, including a general description of what happened, the amount of food they consumed, the times of their diaper changes and the length of their naps.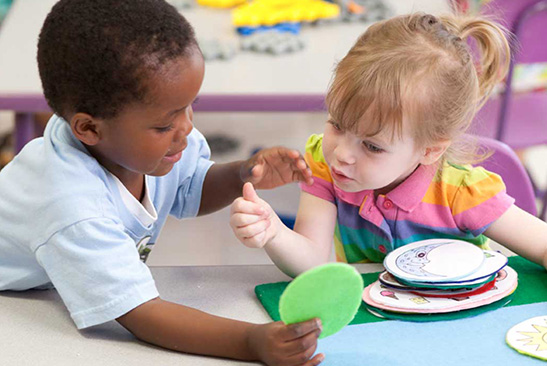 Infant Care Highlights
Every baby is unique — and we work to support the physical and emotional needs of each infant in our program. We bring them:
• Physical affection and cuddling
• Ample chances for sensory stimulation
• Opportunities to use large and small motor skills
• One-on-one interaction with our caregivers each day
• Time spent outdoors (weather permitting)
• A setting that's kept sanitary
For Children 15 Months Through 2 Years and 9 Months
Your child is starting to explore the world. Our toddler program focuses on encouraging independence, social interaction and group learning.
Our classroom environment is set up to enable your toddler to learn and play alone or with others. Important components of our Toddler Program include:
Our toddler room has a nurturing atmosphere where physical affection is freely given and children can establish a sense of autonomy and positive self-esteem.
Toddler Program Highlights
Our classroom environment is set up to enable your toddler to learn and play alone or with others. Important components of our Toddler Program include:
• Eating together in small groups, self-feeding using utensils and regular cups.
• Demonstrating a respect for others.
• Developing self-help skills such as toilet training, dressing themselves and picking up toys.
• Exercising their small muscles by pasting, painting, working with puzzles and playing with play dough, large markers and crayons.
• Performing large muscle exercises indoors and outdoors. Indoors they engage in dramatic play, art and music. We frequently take walks and use our outdoor playground equipment, providing plenty of opportunities for running, jumping, hopping, balancing and zooming around with riding toys.
For Children 2 Years and 9 Months Through 4 Years
Your child needs and deserves opportunities to express him or herself in a creative and constructive environment. Our Preschool Program provides choice and supports their overall development through learning basic social skills in a group setting.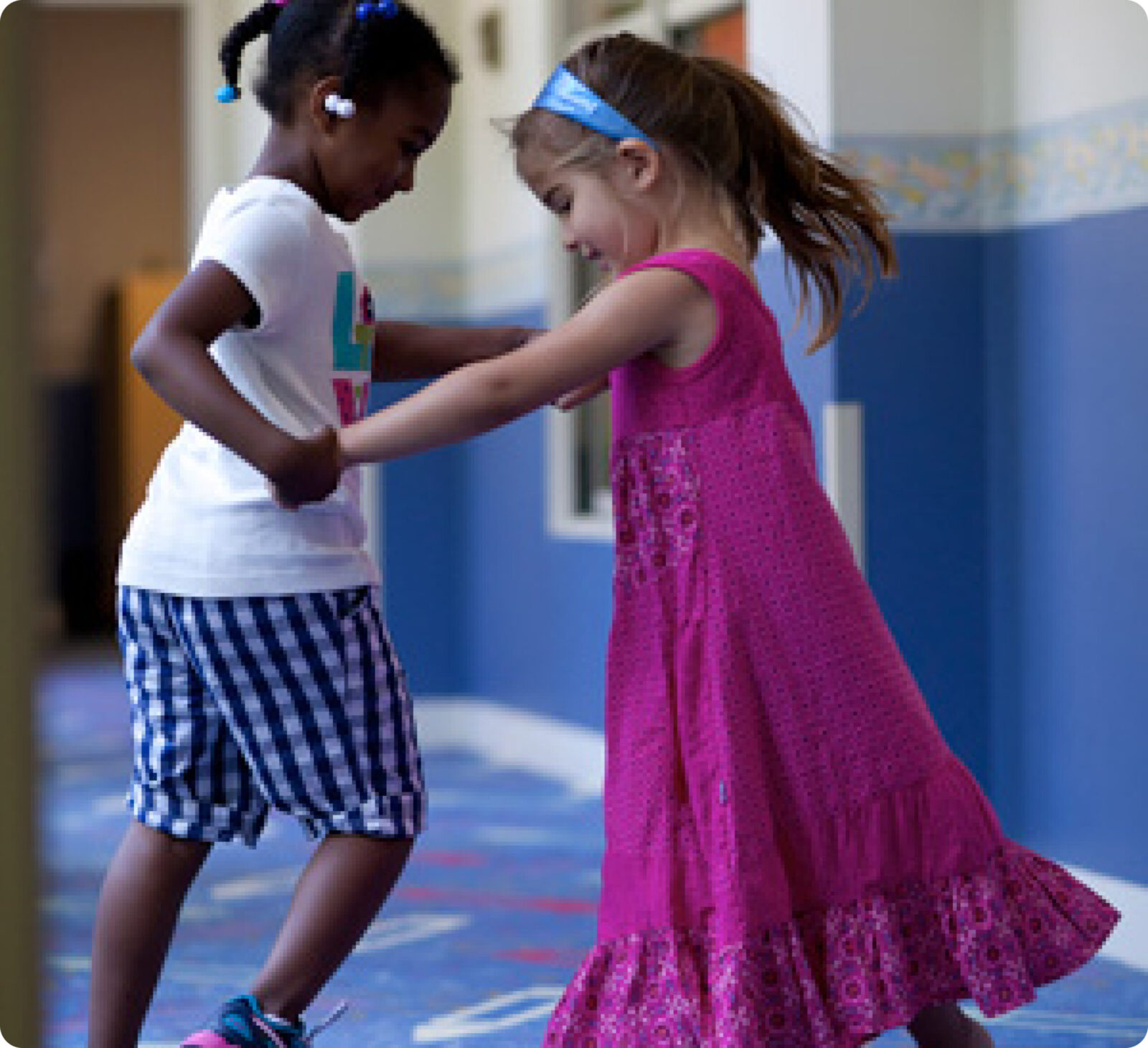 Preschool Program Highlights
Children in our Preschool Program gain lifelong skills as we:
• Teach self-help skills and responsibility. Each preschooler is given the opportunity to take turns with assigned jobs such as door holder, line leader and snack helper.
• Devote time to music and fun. Our mornings are filled with songs, stories, outdoor activities, art, listening to different kinds of music and using musical instruments.
• Work and play together. As they develop strong social skills, each child gains independence, confidence and acceptance, learns proper words and develops skills in how to use their own unique personalities.
For Children 4 Years Through 6 Years
Your child is a unique person. We understand that and design activities to develop their self-esteem and encourage positive feelings toward learning.
Preparing for kindergarten is a big step in your child's development. Our Pre-K Program provides a wide variety of planned activities centered on readying 4 year olds to succeed in the classroom.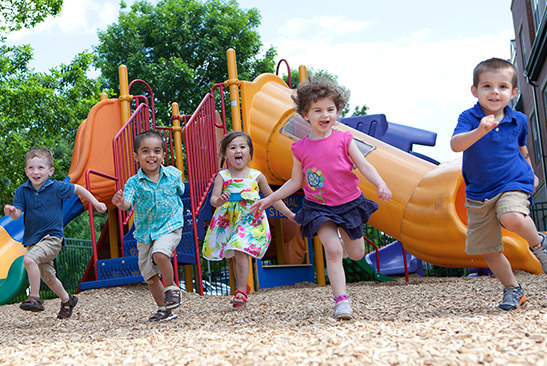 Pre-K Program Highlights
We maximize a child's individual growth by balancing intellectual, social, emotional and physical pursuits through:
• Educational activities touching on science, music, art, language, numbers and early math skills.
• Advancement of social skills by creating opportunities for cooperation, helping, negotiating and talking with each other to solve problems.
• Reading and writing skills development, with activities such as print, letter and word recognition, phonetic awareness, reading comprehension and reading aloud.
Children may select many of their own activities from among a variety of learning areas prepared by our nurturing staff.
Have Questions?
Get answers by viewing our frequently asked questions page.
View Our FAQ Page