Retirement is a fresh start. While the age that people retire varies, the U.S. Census Bureau estimates the average for American men and women is 63. With the median life expectancy in the United States at over 78 years, many Americans will have numerous years to enjoy post-employment life.
Your golden years can be full of activity, connection, and community. Finding a living situation that supports your retirement goals is an important step to maximizing this next chapter.
If you are looking for a healthy, productive, and active retirement, moving into independent living is an excellent choice. These communities provide the comfort, convenience, and amenities to help you access all the wonderful things you want to discover or return to doing. And people who live in an independent living community live longer, more active lives than those who do not.
Retirement communities promote an active life
Explore more about what to expect after moving to an active retirement community
Independent living communities offer great environments combining privacy and freedom for energetic retirees. Also known as retirement communities, these campuses are designed to offer older adults the freedom to pursue a physically and socially active lifestyle in a supportive community, without many of the responsibilities and maintenance of traditional homeownership.
Every community is different but active retirement living is typically designed for adults over the age of 55. Amenities vary greatly and may include everything from golf and tennis to spas, shopping, and bank branches within a private community.
People choose to move to independent living residences for a number of reasons, a couple of the most common being the desire to simplify their lifestyle and being part of a community of peers with similar interests and goals.
How to support a happy and healthy retirement
There are many facets to a great retirement. The right independent living community can help make these things a reality.
Keep up your fitness routine or start a new one
Staying physically active offers personal fulfillment as we age, and it is important for maintaining and improving health and overall quality of life. Take advantage of a more flexible schedule to find an activity you enjoy and can commit to several times a week, whether it's a yoga or Tai Chi class or a brisk hike through your local park.
Be sure to consult your doctor to find the best activity for your health profile. While it is safe for most people over 65 years of age to exercise, it is smart to talk with your physician before beginning any exercise program. Report any dizziness or shortness of breath, chest pains, or joint swelling to your doctor right away.
If you are generally fit and have no health concerns that limit mobility, you should try to be active daily. Here are some tips: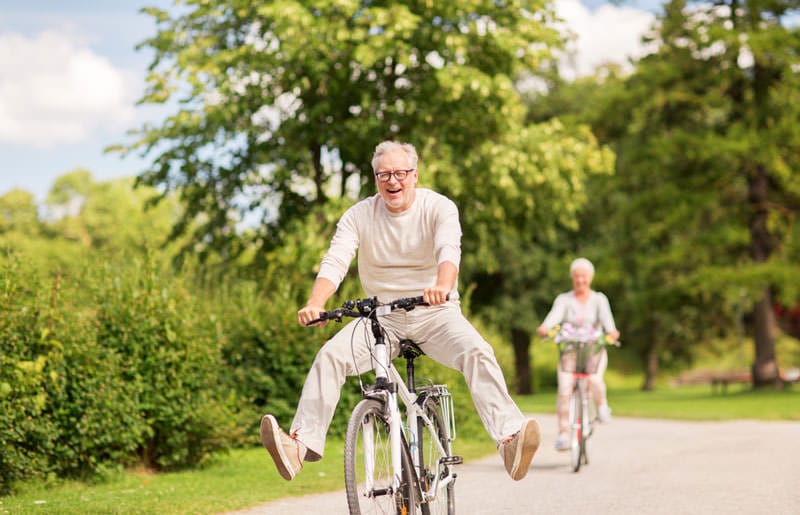 Get moving – Do 2 ½ hours of moderate aerobic activity each week. This can include walking, jogging, swimming, or dancing. These types of exercise improve the health of your heart, lungs, and circulatory system, and build energy.
Engage in everyday activities – Incorporating physical activity into your daily routine is especially important. Think about taking the stairs instead of the elevator or doing light exercises while watching TV, such as leg lifts or stretches.
Increase muscle strength – Complete strength exercises twice or more each week, working all the major muscles (legs, hips, back, abdomen, chest, shoulders, and arms). Muscle-strengthening activities can include sit-ups or push-ups, yoga or Pilates, or lifting weights.
Work on balance – Tai Chi and yoga are especially good for balance and improved flexibility.
Warm up and cool down – Walk slowly for five minutes and then stretch before beginning. Cool down afterward with more stretching for five minutes.
Exercise your mind by indulging your passions and learning new things
Find events and classes that appeal and interest you. Independent living communities have a full schedule of activities for you to explore. Keeping your mind sharp and active is as important for your health and happiness as working out and eating a healthy diet.
Aging with Dignity
A guide for the future.
Activities to exercise your mind include:
Reading your favorite books
Joining a book club
Learning a new language
Improving your chess game
Picking up where you left off with an old hobby or discovering a new one
Leading a workshop or teaching a subject in your area of expertise
Stay connected with old friends and make some new ones
Read about how active older adults can make new friends
More and more evidence is coming to light on the dangers of social isolation and loneliness, especially for seniors. Independent living is especially wonderful for keeping you socially connected as the environment encourages interactions in a variety of ways.
Take the time to know yourself so you know what activities you enjoy. Build confidence and physical strength. When ready, reach out and invite people into your life. If you find that you are a little rusty at making friends, here are some suggestions on ways to connect with other residents.
Think about what you like and want to do – Where do your passions lie? Do you like to dance, paint, or exercise? How is your self-confidence? Consider what may be stopping you from taking the first step.
Be physically ready – Take a walk. Enjoy nature. Try a gentle yoga class or other group exercise session.
Reconnect with old friends – Contact those with whom you'd like to rekindle a relationship or seek them out through mutual friends. You can also use social media, such as Facebook to search for old friends.
Listen and be positive – When folks mention something you have in common, point it out. Research shows similarity is important in making connections. When someone talks about the good things in their life, be enthusiastic and encouraging. Celebrate the positive and react to their good news.
Open up and get personal – You'll need to get beyond discussing the weather if you expect to make close friends. Close friendships lead to personal conversations and personal conversations lead to developing close friendships.
Keep in touch – When you make new friends, be sure to set aside the time to keep the relationship moving forward.
Give back and volunteer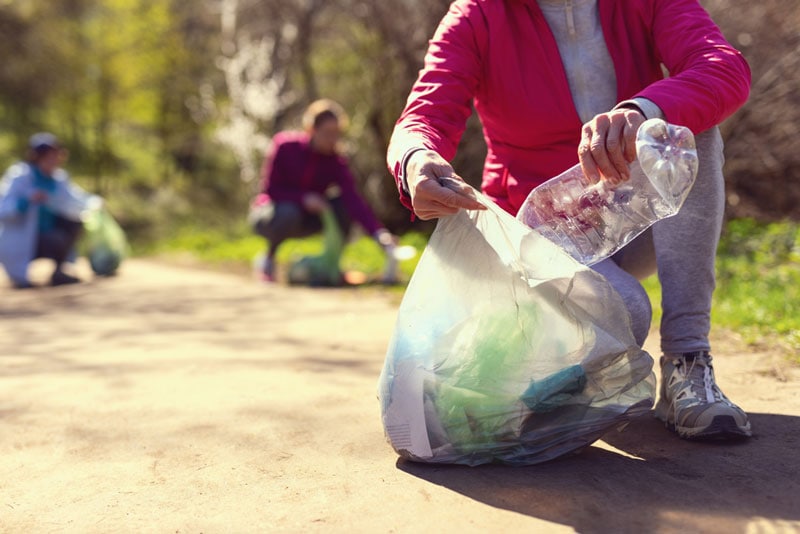 Learn more about the value of volunteering in your golden years
Volunteering in retirement can help seniors remain active, be socially engaged, and become part of a vibrant and diverse community. A retirement community can be a good place to find volunteering opportunities, both within and outside of the campus. Volunteering is also a great opportunity to broaden your own horizons and try something new, as well as to interact with people from different backgrounds and age groups.
From making new friends to getting (or staying) physically active, volunteering can be a rewarding experience for everyone involved. Studies have shown taking part in community activities and volunteering provides a boost to physical and mental health in seniors. Positive side effects of getting involved include developing new skills including problem-solving, gaining personal enrichment, meeting new and interesting people, getting an improved outlook, and having fun.
If you are interested in an activity that includes a strong physical component such as walking or running to fundraise for a charitable organization, consult a doctor first and take the proper precautions to avoid injuries.
To find the perfect fit or if you have many interests, consider lending your time and talents to multiple organizations. Here are a few activities and volunteer opportunities great for seniors:
Volunteer at a local community garden.
Teach someone how to knit or paint.
Help support service members and military families.
Work the phones fundraising for charity or your favorite organization.
Volunteer at an animal rescue.
Take advantage of technology
Leverage the benefits of technology for new learning opportunities and staying connected with friends, colleagues, and family members. An independent living community should support your technology needs with access to high-speed Internet service on the campus and in your dwelling, as well as access to community computers.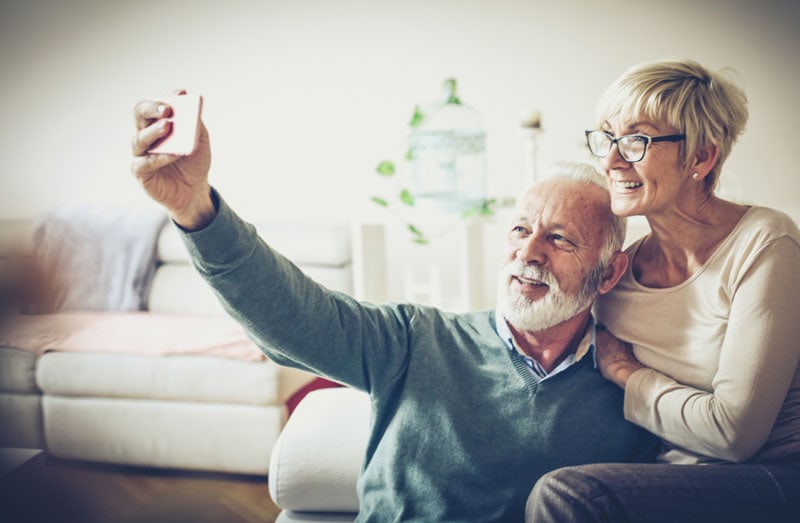 See how technology can transform your retirement
Stay connected by using smartphones, the Internet, and social media – Keeping in touch with family and friends, enjoying many different types of entertainment, and supporting healthy aging are all easier and more fun when you have easy access to technology.
You can keep in touch with family members who live far away with video apps such as FaceTime, Facebook Messenger, WhatsApp, and Skype. Social media lets seniors stay up-to-date on the latest life events of family and friends at their leisure. Photo sharing sites such as Facebook are great for staying in touch.
Maintain good health with apps – Keeping track of health statistics including daily blood pressure readings and tracking blood sugar levels is simple with some of the newest smartphone apps.
Doctors can monitor heart activity, check patients' recorded stats, and even communicate quickly and easily via chat when seniors agree to participate in some of the latest technological advances with an innovative smartphone and computer use. Keeping track of medication dosages that seem to be always changing is much easier when the person has direct, 24/7 access to written doctor's instructions online.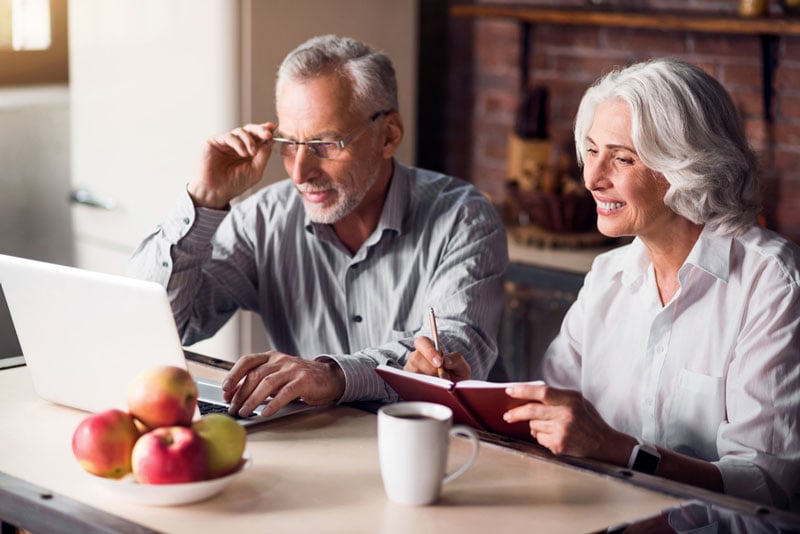 Learn more about how to find the best independent living community
Technology also offers a healthy dose of movement when used as a tool to aid exercise. Many video game platforms including Nintendo's Wii provide a way to physically play a game inside your residence. For example, seniors who love golf but can't play year-round may enjoy a round of video game golf. A quick, 20-minute yoga class is available at the touch of a button with YouTube videos and exercise apps on your phone or tablet.
Video games such as Tetris and Trivial Pursuit provide entertainment and mental stimulation. Mahjong promotes matching and memory. These games are fun to play alone or in a group, so there's great potential for social interaction, as well.
How to find the right independent living community for you and your lifestyle
Here are key questions to ask as you search for your new community.
Is the campus fresh and clean? The independent living community should be clean and pleasant. The windows, baseboards, and corners should all sparkle, and house cleaning should maintain a strong presence in the community. Ask a representative how often housekeeping for the residences is provided.
Does the calendar of events look exciting to you? An independent living community should also provide opportunities designed to keep you active and help you meet new people. Before you commit to a community, check their calendar of events as well as resident-organized clubs and pursuits. Does the community fitness center hold classes, and how frequently? Visit the campus while the events you're interested in are taking place.
Are the grounds well-cared for? To be sure it's a place you'd like to live, you need to tour the grounds as well. The outside areas of the community should be clean and well-maintained, with comfortable spots to sit in the shade, walk, and take in nature. Ideally, the campus should also feature areas for outdoor recreation, including gardening.
Is the food good? While your new apartment home or cottage will have a full kitchen, independent living communities also have their own restaurants. Enjoy a meal at each of their venues. The food should be fresh, diverse, and delicious.
Do current residents like it? In the best retirement communities, residents will have good reviews of the property and staff. If everyone feels the environment is cohesive, welcoming, and active, that's a pretty good indication that you'll probably enjoy the lifestyle and culture it offers.
Is the location convenient? As you view the grounds, pay attention to the site. Is it large or small? Is it easy to get to other areas of your town or city from your new home? Is the storage ample and do you have enough room for guests? These location-centric considerations will make a big difference in the long run.
Is it in your budget? In many cases, the cost of an independent living community is close to other housing costs in the region. Be sure to ask their representative for the list of what your monthly service fee would cover; compare that with your current expenditures to see the value offered. This helps you plan your budget and make a smart move-in decision.
Who would your neighbors be? Neighbors make or break a community. Attending events at the independent living community and talking with current residents goes a long way toward knowing the different kinds of people you'll encounter including their interests.
Do they take pets? If you have pets, you'll want to check and be sure the community accommodates them. While most campuses have a pet policy allowing residents to have small dogs or cats, it's always wise to make sure; there may be areas in the community where their presence is restricted.
Are the amenities up your alley? Amenities are some of the top perks of independent living communities and can go a long way toward making the place a better long-term choice for your happiness and well-being.
An exciting chapter can start now. SALMON Health and Retirement independent living communities strive to help seniors live healthy lives and make the most of their retirement. Contact us today by calling 888-587-4409 to learn more about The Willows Premier Retirement Communities for Active Adults.
About Us
An exciting chapter can start now. SALMON Health and Retirement independent living communities strive to help seniors live healthy lives and make the most of their retirement. Contact us today by calling 888-587-4409 to learn more about The Willows Premier Retirement Communities for Active Adults.