Private Care Can Support Independent Home Living
While the care needs of people change as they age, staying at home and living independently is often the desired goal of seniors.
When elders choose to remain in their own homes, the support they need may be focused more on safety and assistance with daily tasks and companionship, rather than on medical care.
These seniors may have health concerns or not, and an individualized plan of assistance is essential to maintaining independence in seniors.
The costs for such services, known as private care, are paid by the client or their family (out-of-pocket) or through long-term care insurance.
Private Care Services
Home health care improves the quality of life for clients and their families. Home health aides, personal care homemakers, and companions—not to be confused with palliative or hospice care—can help in many ways, improving the quality of life for clients.
The services provided may include:
personal care, grooming, and bathing assistance
housekeeping
laundry
meal preparation
running errands
grocery or prescription pick-up
accompanying clients to medical appointments
medication reminders
Private care can be for up to 24 hours a day or for respite care, providing caregivers with peace of mind that loved ones are taken care of in their absence. When should you hire a home health aide? Or consider a home health aide agency?
For less than 24-hour care, many seniors and families choose to explore adult day health options.
Selecting Private Care
When selecting private care from an agency for a senior loved one, be sure to ask the following questions:
Do you have an in-depth screening process when hiring staff?
Do you verify professional certification of potential staff?
Are your staff members bonded and insured?
Do you conduct employment authorization and background checks?
Do you provide on-going training and supervision of your staff?
Life and circumstances change, sometimes quickly. The care plan needs to be flexible and individualized to adjust to new requirements.
SALMON Private Care Options Director Betty King, of our own in Milford, MA, explains,
"Our program meets the changing needs of people choosing to remain in their private residences as they age. Our 'Solutions for Health and Home' is a highly individualized approach, warm companionship and assistance at the right level, designed to support a comfortable life. After all, the people we serve are our private clients, not patients."
SALMON Private Care Options is part of SALMON VNA & Hospice, a division of SALMON Health and Retirement, an organization with a long and proud history of serving Central Massachusetts since 1952.
Contact Us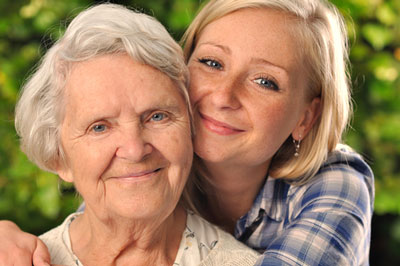 In addition to housing, healthcare and programs for seniors, SALMON Health and Retirement communities offer resources for caregivers and family members.
To learn more about the options available to you and your loved ones, contact us today for more information.
---